Getting our living room to 'livable' has been a slow process, partly because I'm picky, and partly because we're not made of money. The truth is, it's not that fun living in a mostly unfurnished home. When we have friends over, we bring in dining room chairs and put our drinks on the floor. I've come to realize a coffee table is indispensable and sitting on dining room chairs in a circle is kind of awkward.
How is this all going to come together? My plan is this: slowly and without making us broke. I tend to over think large purchases and then buy on impulse when I see something that I think might fit (as long as I can return it of course). Just to backtrack, this is the layout I am working with, from
this post
:
We aren't starting with a completely blank slate, we have this awesome leaning Crate & Barrel bookshelf that my mom-in-law got us as a Christmas present. I love that you can see the wall behind it and that it has a desk if we want to sit down and use our laptops (really, I just use my laptop there, the husband sprawls out on the sofa). I still need to rearrange the books, frames, and the contents of the baskets, I can't find anything!
I saw our bookshelf at Crate & Barrel with an ottoman and really liked the idea, so I searched for the perfect one and found it on Overstock. It had to be slightly bigger than a traditional ottoman, so it was a little tricky to find. Besides being a comfy seat for the desk, it's the perfect place to store blankets and can be used as extra seating. That phone isn't the prettiest thing, but I'm going to move it to a shelf and it'll blend in a little better (who has landlines nowadays ...)
The sectional we decided to get is from Room and Board. My sister has a sofa from this store so I'm biased, but I also knew that we'd be paying for lasting quality. The construction is solid and the cushions are encased with down so they're really comfortable and resilient. The husband is tall so finding a sofa that allowed him to lounge was tough, but he was sold once he sat in it. Here's a picture from the website, and I have one from when we were deciding on the color. Every time we both cram on our small sofa, we remind ourselves that the sectional is coming soon and we'll have another 3 feet to stretch out.
I decided that I wanted the media cabinet and console near the door to be cohesive so the living room looked less scattered. I just want to mention that I do consider all of the husband's opinions, but in this case all he cares about is that the TV gets hung on the wall. Anyway, I found a cute console that I liked and attempted to buy from Wayfair, but they notified me that it was sold out. It was a small reclaimed wood console that really grew on me and so I went on a hunt for reclaimed wood furniture. I suddenly realized that Etsy is the
perfect
place to find these kinds of things.
Behold the hand-made, reclaimed wood media cabinet and console I ordered! There are a few tweaks and customizations, which is the beauty of hand-made furniture, but these are close to what I got. When it comes to prices, I've done my research and knew that I'd be shelling out a few more hundreds for a media cabinet from a store like Pottery Barn, Crate & Barrel, or West Elm, so I consider these handmade pieces a decent deal. I also realize this isn't everyone taste, but the husband trusts me and when I see something that I can actually envision in our home without overanalyzing, it's meant to be.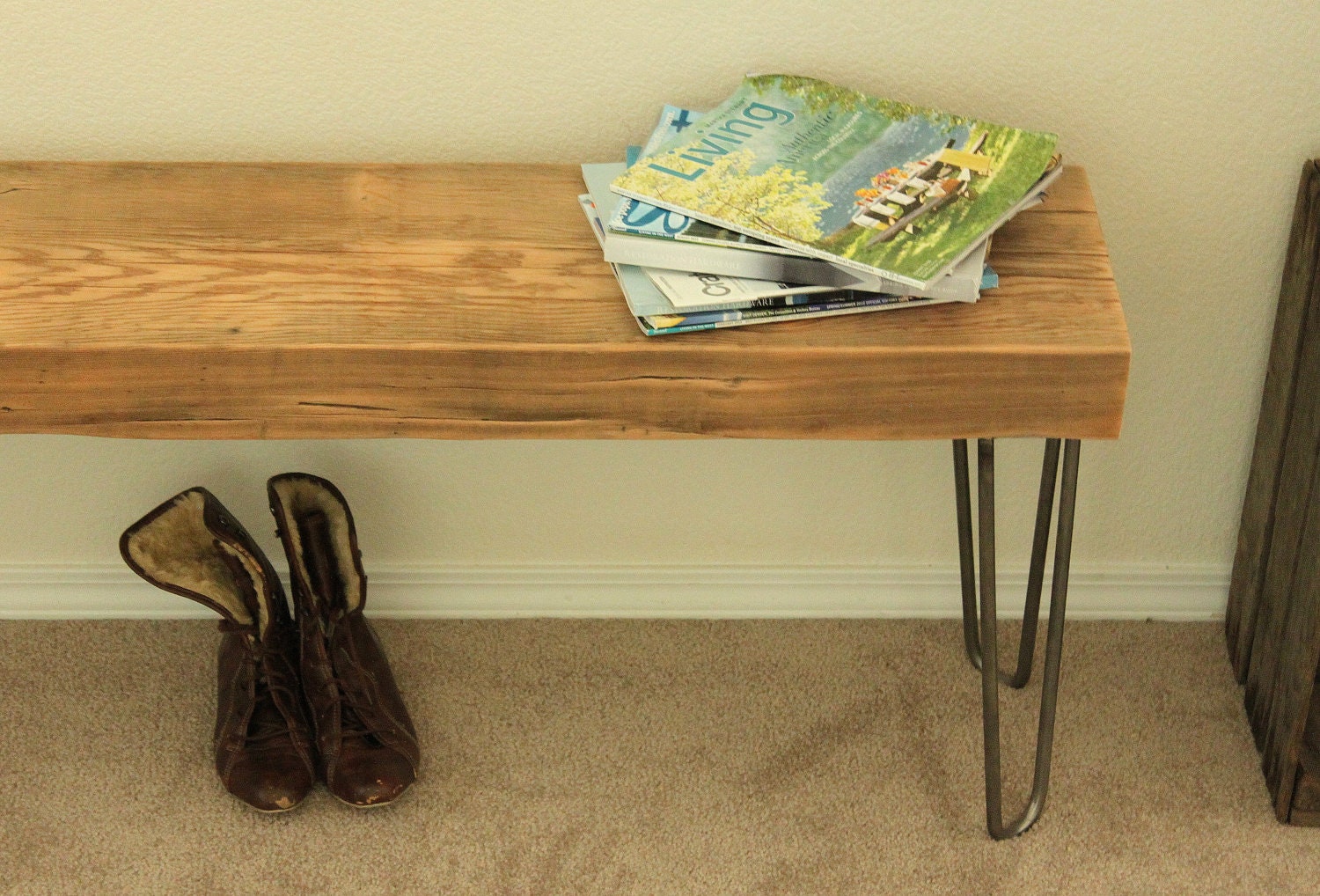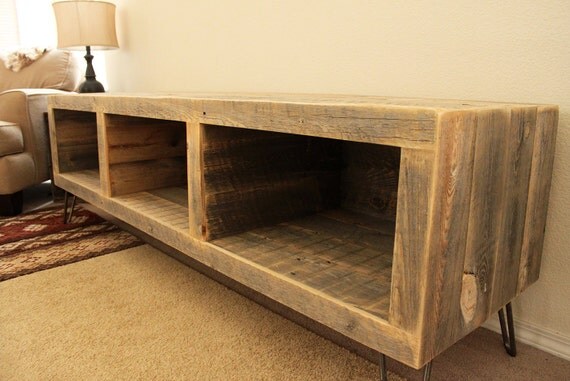 Speaking of Etsy, I've been thinking about the issue of side tables because our new sectional will be literally wall to wall, to the 1/4 inch. Personally, I like side tables because they're so convenient and you avoid putting things on the ground (and spilling them, like we have). Then I found something that solved this problem, I haven't gotten it yet because you need to measure your sofa for it, but check it out: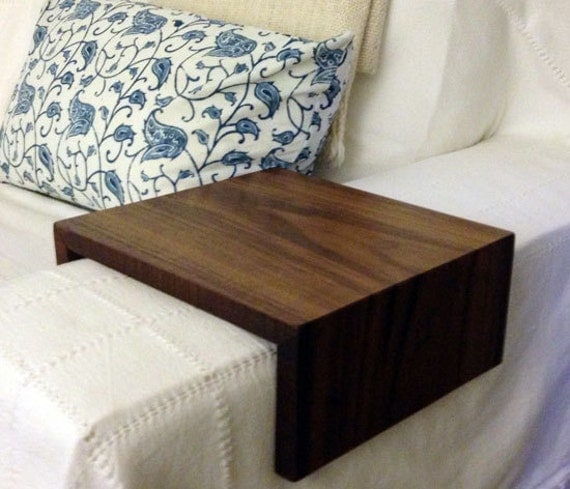 I got a really basic table at Target that works with our book shelf. It's kind of strange how hard it was to find a simple table, because everything out there seems over the top. The color is perfect, it's big enough, the lower shelf is great for storage, it doesn't have sharp edges, and I couldn't have asked for a better price. It's not exciting, but it fits my checklist of would-likes in a coffee table. Will it last forever? Probably not, but we'll definitely get our money's worth. I did think about an ottoman table or even a cool Pottery Barn wicker table, but those just aren't totally practical in my opinion.
I stumbled upon two pretty chairs at HomeGoods, that might have worked. The color was perfect (I thought at the time) and they were small enough, so I got them. I tried sitting on them with pillows and slouching, but it just wasn't happening. They were so uncomfortable! So back to HomeGoods they went ... I think they would be perfect for a big home with a foyer where they could look pretty, but no one ever sat in them. We won't really know how much space we have until our sectional is delivered, so the chairs will probably be one of the last purchases.
So there you have it, the living room is finally coming together. Sort of, since most of it is ordered and hasn't come in yet. There's so much more to think about, like lighting, wall art, rug, hanging the TV, list goes on ... but at least we have somewhere to sit and put our drinks down.